The Ins and Outs of Drug Testing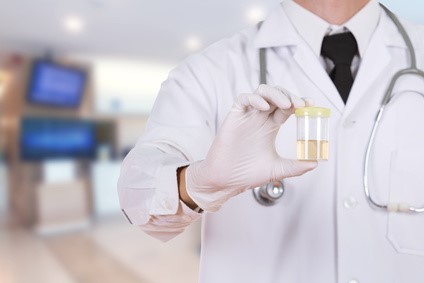 Workplace drug testing has become very common today for a number of reasons. Most employers are keen to maintain a drug-free workplace to improve safety at the workplace. Some employers are required to conduct employee drug testing by law and other regulatory bodies. Others do it in order to qualify for lower worker's liability insurance premiums. If they can demonstrate that they are taking measures to reduce risks of workplace accidents, especially in safety-critical workplaces, they may be able to get lower insurance premiums from their insurance providers. While drug and alcohol policies vary from employer to employer, safety-critical workplaces must meet the minimum requirements set by the government or various other regulatory authorities.
Workplace Drug Testing
There are many controversies surrounding workplace drug testing, and there have been many cases of employees suing their employers for terminating their employment contracts after they tested positive for drugs. For these reasons, employers should have elaborate drug and alcohol policies to avoid any complications when it comes to workplace drug testing. The policy should be clear on what levels of drugs are acceptable, how the testing will be done, and the consequences of breaching the policy. The policy should be followed to the letter and applied fairly to all employees. If an employee tests positive, even if he/she shows no signs of impairment, he/she should face the consequences spelt out in the policy.
Drug and alcohol policies are more stringent in safety-critical industries. These are industries in which the actions of the employees can greatly affect the safety of other people. They include the healthcare industry, the construction industry, and the transportation industry among others. The test specimens can be urine, blood, oral fluids, or even hair.
Sports competition drug testing
Drug testing for athletes is also very common today. The samples from the athletes are usually taken to laboratories accredited by the World Anti-Doping Agency (WADA) where tests are done. In-competition testing is done any time from 12 hours before the competition begins to the end of the competition and can be done during any competition. Selection of athletes to be tested may be random, where a set number of athletes is picked from each team. It may also be targeted if there is reason to believe that a particular athlete or group of athletes may be on drugs. In most sports, when an athlete breaks a world record or a national record, he/she has to be tested and get a negative result for him/her to be recognised as the new record holder.
Out-of-competition testing can be done any time to test for steroids among athletes who are subject to anti-doping rules. Athletes may also be selected at random for the registered testing pool. Procedures for collection of samples and drug testing vary from country to country but must all meet the WADA's minimum requirements. Athletes should familiarise themselves with the drug policies in the countries where they are going for competitions or training.
Drug Stores
If you have back pain, spine pain, arm pain, cancer pain or any sort of payment and you are in need of a pain medication we have great store like Jerry Drug Store that have high quality pain medicines like oxycodone for sale and will get it delivered buy oxycodone 30mg a215 From Jerry Drug Store without prescription from the doctor and you get it within 24 hours and you will get rid of any sort of pain and you will be thankful to us for linking you with jerry drug store to buy oxycodone 30mg a215 and tell us thank you
Conclusion
Due to the stringent drug testing policies implemented in most workplaces, employees must be very careful about what they engage in away from work. It doesn't matter whether one is not a habitual drug user or not; if they test positive for drugs, they will face the consequences. Urine is the most common specimen used for drug tests because it is not as expensive as testing other specimens and it can detect very recent exposure. Some employees use fake urine for drug tests but this can also be detected as it has small amounts of synthetic substances. The only way out is to refrain from use of recreational drugs if your employer has a drug and alcohol policy.
For more information, visit: Lextox.